Impressionistic Oil Paintings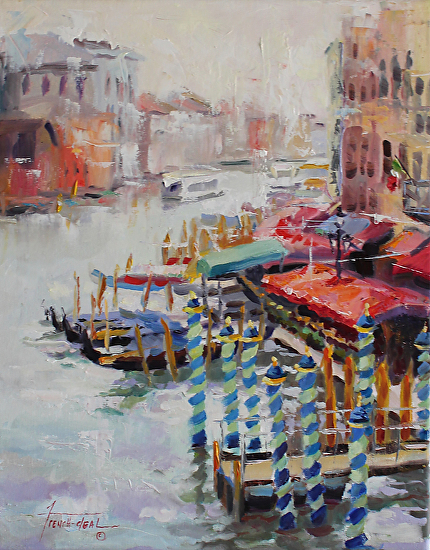 This painting is fresh, crisp, bold and full of atmosphere.
Enjoy the colors of Venice (oil on linen, 11"w x 14" h)!
Penny French-Deal is an award-winning artist whose oil paintings have been seen in numerous juried competitions. Working primarily in oils, she is known for her contemporary impressionistic style using warm, vibrant colors. Driven by passion and challenge, she explores a variety of subject matter to interpret the energy, continuity and integrity of shapes, value, color and composition. She has exhibited nationally and internationally and her paintings can be found in private, corporate, museum and university collections throughout the United States and Europe.