Impressionistic Oil Paintings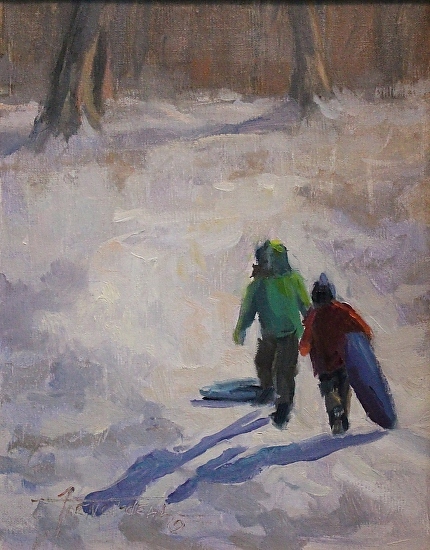 Press On! is a very familiar winter scene. I captured the reference photo for this painting while watching children sled down the hills in our local town. Of course the fun is sledding down but to have that fun, one must climb back up the hill again. I hope this painting brings back many memories of winter fun.
Penny French-Deal is an award-winning artist whose oil paintings have been seen in numerous juried competitions. Working primarily in oils, she is known for her contemporary impressionistic style using warm, vibrant colors. Driven by passion and challenge, she explores a variety of subject matter to interpret the energy, continuity and integrity of shapes, value, color and composition.